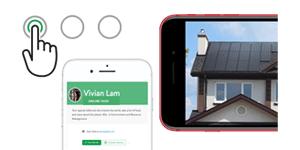 Our Process
Our Process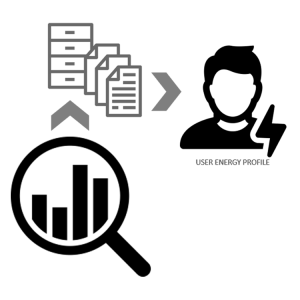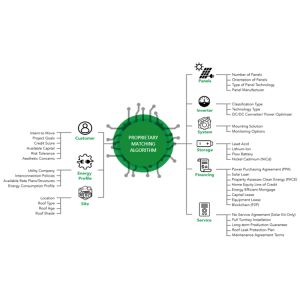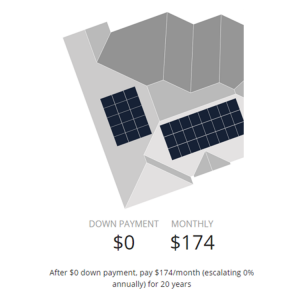 Dismiss
Lincoln at Energy Geeks has been very friendly and knowledgeable. He did a great job of making difficult concepts easy to understand. Still going through the process, but so far so good!
Laura Reasons
18:59 16 Apr 19
We have had a great experience with EnergyGeeks, thanks to Lincoln Panasy. He has taken so much time to explain everything and has been extremely helpful through out the whole process.
Natalie Bassano
12:33 09 Apr 19
I'm still a newbie but thus far everything had been outstanding. Alex has been very helpful on the geeks end and Damian was perfect on the sun power side. I'm looking forward to not dreading my electric bill in the mail
Sally Miller
12:40 03 Apr 19
Pleasure working with Lincoln Panasy through our almost year-long decision and planning process to go Solar! He is experienced, engaging, and committed -- fantastic consultant!
I would highly recommend this company for your solar system needs. I never thought I would get solar panels but I'm so thankful I did. Marcus Joo was absolutely great to work with...very informative and always returned my phone calls. The company handled the installation and kept me up to date with the progress. Definitely saving us money throughout the year! Noah and Mellisa
Mellisa Schrock
18:51 15 Mar 19
We received our first bill and all I have to say is I'm so thankful for this company. We had a great experience dealing with their kind team. No pressure, very informative, and definitely looking out for my family's best interest. Our $80 savings compared to last year this time proved that. Thanks a bunch.
I spoke with Mr. Lincoln Panasy ( of EnergyGreeks Corp.) today and signed up with Sunpower to supply solar energy to my home residence. Lincoln was very articulate in explaining the equipment, savings, and overall benefit of changing over to solar energy while state and federal incentives exist. Lincoln was extremely honest, patient and knowable about the entire process. Lincoln was also very personable as we discussed how his father and I shared common automobile knowledge and experience with old school cars. There was a conform zone created that provided the foundation to establish a communication of trust and assurance. I plan to continue communication with Lincoln as this project progresses.Gerald H Martin
Gerald H. Martin Sr.
20:15 08 Mar 19
Very helpful and informative. We started the process of using the sun for power. A big shoutout to Lincoln. Thanks.
John Molenda
22:00 15 Feb 19
helping to make electricity more affordable
Lora Peterson
19:29 07 Jan 19
Great service, great knowledge. Thank you so much!
Farah Valadkhani
01:27 18 Apr 18
They assisted with our company solar project. I'll be sending referrals to you guys with confidence. World class company. Thanks all who were involved. -Mike
Surround Inc
20:06 18 Dec 17
Very knowledgeable & professional! Their expertise in their products was very refreshing & they took the time to tell me about all aspects to make sure I was properly educated. I was very impressed with the way they handled everything & am very happy with my decision to get my solar panels 🙂
Ling Lovanh
19:38 18 Dec 17
Excellent product and even better customer service, keep it up Energy Geeks!
Tim MacLennan
17:46 15 Dec 17
Amazing service! So happy I made the decision to get solar panels.
Molly McKay
17:38 15 Dec 17
They helped break solar down to my parents answering our questions at every step - allowing them to switch to green energy without a hassle! Great service, would highly recommend.
Rachel Beth Hope
17:38 15 Dec 17
Mali Hemesi
18:27 08 Nov 17
Sam has been great to work with, he has been very patient and diligently answered all of our questions.
David Morley
14:51 19 Oct 17
A customer centric business. They know what they are doing.
Durgesh Singh
15:56 15 Aug 16
as featured on

By clicking GET STARTED, I agree to be contacted at the number & e-mail provided with more information or offers from EnergyGeeks or its Partners even if I am on a national or state "Do Not Call" list. I understand these calls, e-mails or texts may use computer-assisted dialing or pre-recorded messages. This consent is not a condition of purchase.