International Experience
At EnergyGeeks, we are dedicated to servicing all North Americans with clean power. With teams in both San Francisco & Toronto, we have international reach and capabilities. We Seek Excellence
For our customers, for ourselves and for our work.  In everything we do, we like to understand every last detail to ensure that excellence can and will be achieved.  
Diverse in Thought, United in Purpose
At EnergyGeeks, we value ideas and creativity. We are proud of our diverse mix of thought, background, education, intellect and culture.  We're excited to meet you and learn what makes you unique.
Where We're From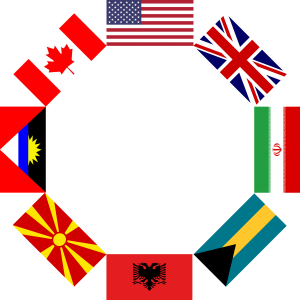 Communication
The ability to relay information in an interesting and concise way is at the core of being an effective Energy Geek.
Passion
Our Geeks are passionate about building a sustainable future and we spread that passion with every interaction we have.
Judgement
As our decisions will affect our clients for the next 40 years, good judgement is an important part of a career at EnergyGeeks.
Impact
Our Geeks truly believe that they can have an impact on ensuring a sustainable future for our planet.
Honesty
We believe in absolute transparency when helping homeowners make the right decision for their homes and families.
Desire
Our Geeks come into the office with the desire to make a difference and improve every day.
We are always looking for the brightest and best to join our growing team. Check out open positions below: